When is your next special event?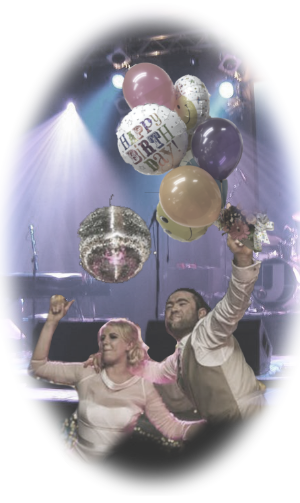 Plan a memorable party! We'll help you celebrate with popular standards, jazz classics, blues and Latin favorites — from an elegant duo to a swinging six-piece dance combo that plays tangos, mambos, waltz, rock, you name it!  And we take requests!
Most of our engagements are private parties, and we regularly create an upbeat mood for public festivities throughout the San Francisco Bay Area, including a number of benefit and charity fund-raising events. We always regulate our volume for your party.
We have a list of over 500 songs and we play requests! Any combination is possible, from acoustic act with guitar, a duo, a trio, a larger band for a wedding with lots of dancing, or a 2-3 tune cabaret showstopper.
A few scenarios:
•  You are planning your annual company party, and need a background jazz combo that will knock everyone's socks off, but still play quietly.
•  Your wedding reception simply cries out for an elegant, swinging band that plays great jazz standards to dance to.
•  You need an exciting show of jazz and blues to entertain the 300 international guests flying in for your Awards ceremony
If you are interested in booking Marlina Teich for a public or private event or would like more information, please contact Marlina directly.
For Booking Information
Email: info@marlinateich.com
Phone: (415) 335-8599
View The Song List