About Marlina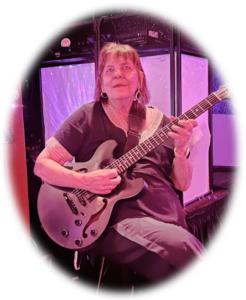 Marlina is an experienced bandleader, soloist, jazz guitarist, and vocalist who has been involved in the San Francisco Bay Area music scene for many years.  Originally from New Jersey, she started out in rock, funk, and blues bands.  She was introduced to jazz from listening to Louis Armstrong, Nat King Cole and Billie Holiday music. Junius Simmons, who played with Dizzy Gillespie and Sonny Stitt , was her guitar mentor. Later, she and Junius Simmons had a group together with Art Washington on bass.
Before going freelance, Marlina was a studio musician in San Francisco making recordings for various radio commercials.  She played big band guitar with trumpeter Rudy Salvini's Big Band.
She did a number of prison tours bringing jazz to both women's and men's prisons in California.  She has either performed or recorded with Richie Cole, Ylonda Nickel, Jimmy Knepper, Ron Crotty, Junius Simmons, Eddie Henderson, Bishop Norman Williams and more.
Marlina now performs solo, in duos, trios, or small combos in venues around San Francisco.
She sings and plays the music of Nat King Cole, Billie Holiday, Tony Bennett, Frank Sinatra, Duke Ellington, and many, many musical stars.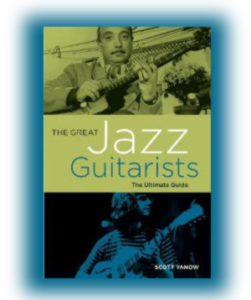 "Giving back to the community is important." Marlina has been taking her music to hospitals, prisons, and psychiatric institutions for over twenty years. She also started a non-profit organization called "Jazzheimers" which brought live jazz to people living with Alzheimers.
Marlina appears in Scott Yanow's "The Great Jazz Guitarists: The Ultimate Guide" which can be found at San Francisco's wonderful independent bookstore, Bird and Beckett Books & Records, 653 Chenery St. San Francisco.
See many quotes about Marlina as well as a Nat Hentoff post about her work with Alzeimer's residential centers on the Gallery page of this site.